When Necie told us she wanted to talk about "honoring yourself," we were excited; not because she was going to talk about that topic, but because she was going to talk about something we didn't understand. In fact, most people probably never grasped the meaning of what it means to honor yourself, then there are those that probably never thought about it, and then some understand but choose not to honor themselves. So, in an attempt to find the meaning, we rushed to the computer to google it, like all of us do when we want to find out something. What we found, according to Laurie Hollman, Ph.D. of Thrive Global, is that to honor yourself is to respect, admire and appreciate yourself.
Once we understood the meaning of honoring yourself, we looked forward to publishing her article in our blog, so she could break it down for you. Now, we introduce to you, Necie Black.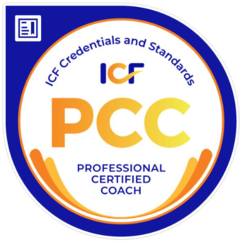 She is a wife, mother and a G'Mama. She is an author, speaker, certified Strengths Strategy Coach and Facilitator, Master Coach and People Acuity Specialist™ who holds a Master's in Business. She is a member of the American Business Women's Association and the Arkansas/Oklahoma Chapter of the ICF. She is Vice Chairwoman with Dress for Success in Oklahoma City, a non-profit organization providing a network of support, professional attire, and tools to help women thrive in work and life.
Article by: Necie Black (Guest Contributor)
Good relationships that are based on mutual respect are not only possible, they are necessary. One thing to understand is that most of what you have learned about relationships, is wrong! You've been taught to sacrifice who you are to fit in. You've been taught to always play nice and not offend. You've been taught to put the happiness of others before your own, and what's worse is operating in a society that says if you assert yourself then you're being bitchy. More times than not, these scenarios leave you feeling unimportant, disrespected and just plain hurt. We all want to be liked and have, at one time or another, tolerated unacceptable behavior from others. I want you to know that You Matter! That feeling respected is important! That you can be accepted for who you are, and No!, you don't have to sacrifice yourself so others will feel good.
"When we fail to set boundaries and hold people accountable, we feel used and mistreated. This is why we sometimes attack who they are, which is far more hurtful than addressing a behavior or a choice." ― Brené Brown
1.  Address the Behavior. Under normal circumstances, you don't spout a list of boundaries when you first meet someone. Common courtesy and respect usually prevail in those instances. And since the relationship is so new, you may be tempted to let an offense slide. But how will people know if they've crossed a line or said something that offended you? How will they learn how to behave in their interactions with you? You must teach them by owning your emotions when you are offended. Gather the courage to openly discuss the person's behavior,and be vulnerable enough to speak up. Focus on their behavior and how it made you feel. By not speaking up, you will harbor resentment that could keep an otherwise good relationship from flourishing. By not speaking up, you deny your new friend the opportunity to correct their behavior. Most people want to do the right thing and may honestly not know if they are being offensive, so addressing their behavior immediately helps them to self-correct, and shows them how much you honor yourself.
I've worked in corporate America, and every year we were required to review, sign and comply with a code of conduct policy. These were rules that defined the organization's core values. It spelled out how we were to conduct business, treat clients and each other, and how to behave as company representatives. If boundaries and rules (code of conduct) are in place and important for businesses, it's even more important to have boundaries and rules in our personal lives for our physical, mental and emotional well-being. It's how we conduct the business of life. Our life's code of conduct policy is enforced through healthy boundaries. Boundaries aren't walls that are meant to keep people out, they are rules designed to help you maintain the quality of your life and support your core values. Knowing your code of conduct helps you recognize when someone has crossed the line and helps you decide what happens next. Now that you know how important boundaries are, here are a few tips to get started. Let's put first things first!
2. Voice Your Expectation. Many times, we think our friends and family know us well, like they will magically know the right and wrong things to do in the relationship. People aren't mind readers and won't know what your expectation is unless you say something. Fear will prevent you from doing this if you worry too much about upsetting or offending people. But, YOU have the responsibility of deciding how you want to be treated. Don't assume people will do the right thing. Be clear and share your expectations. Here's an example: No one smokes in my home or car because I don't smoke, and don't like smelling smoke. I encountered someone who obviously smokes so I shared my expectation about my personal space. Doing so gave her choices – drive her own car or not smoke when she's in mine. Your expectations give others the right to choose, and you the right to accept (or not) the choice they make. When you are clear about what you need and take the time to communicate what you want, most people will understand and support you.
3. Respect Your Boundaries. If you don't respect your own boundaries, don't expect others to respect them either. I know, that's a tongue twister. But seriously, people watch what you say and compare it to what you do. If you say a boundary is important to you, yet you don't enforce it, you are setting a precedent for them to follow. Then as you let inconsiderate behaviors slide, you are giving people permission to be inconsiderate and your resentment builds unnecessarily. You are subconsciously telling yourself that you are not important, and how you feel does not matter. So, stop it! Stand up for yourself and respect your boundaries. As you begin to do so, you may hear, "It never bothered you before." Just respond simply with, "Well, it bothers me now; and I'm not accepting this behavior any longer." Show people how to value you, and in turn, they learn a valuable lesson in honoring their own boundaries. Be consistent. And firm. With patience. And yes, still caring and loving, as family and friends adjust and learn how to interact with you in a way that honors your relationship.
4. Relationship is Important. After all your boundary setting and enforcement, please remember, you are not the only person in your relationship. Others have needs, wants, and a set of rules all their own. And yes, you must honor them and their boundaries the same way you expect them to honor yours. Here are a few things to keep in mind:
Having boundaries should not make you rude or inflexible. It's not always, "your way or the highway," so having this type of attitude might make you friendless. Be flexible where you can, and maintain your composure if frustration arises over a boundary. Stay calm and don't allow negative emotions to dictate your behavior.
Be willing to listen to the concerns of your friends without being offended. People are entitled to feel the way they do, and it might be reflected in their response to you. In addition, respect and empathy helps to soothe your friend's adjustment to the new you. So, you must hear them, if you expect to be heard by them.
Accept others for who they are, and not for who you want them to be. You cannot change people or guilt them into changing, so address the behavior without degrading them as a person. Doing so goes a long way in positively influencing their behavior and strengthening the authenticity of your relationship.
Let friends know how much you care, and that you appreciate them being a part of your life. Encourage them to create and enforce boundaries for themselves to have better control over the quality of their lives. This is what relationships are about; honoring each other and growing together, just as we honor ourselves and thrive individually.
Remember, boundaries aren't meant to keep people out; they protect and maintain the sanctity of your life. Also, boundaries are not intended to give you so much control that you are not enjoying life because your rules are rigid. Resist going to the extreme. Based on your core values and beliefs, decide which boundaries are necessary. Enforce the boundaries that are important to you and eliminate, entirely, those that are not. In the process, recognize that you are not an island. You are not created to be in this world alone, thus you need relationships. You need love and respect too, and you deserve to be honored by those who are in your life. Give yourself permission to create the lifestyle you desire that includes boundaries, not walls. This honors you.
If you want to contact Necie about her book, products or any of her services, click this link: https://necieblack.com
Necie Black – Lyfe Smarts LLC
Author, Speaker, Coach & Consultant, SSCC,
Strengths Facilitator and Founder of Self-Approved™
phone: 405-358-3510  a: P.O.Box 30041, Edmond, OK 73003
---
Answer this question below:  How do you honor yourself?
Please

FOLLOW our BLOG, like and share it. Thanks!
---
Reference: