Written and Interview by: Debbie Stokes
When is "enough" enough? How much do you value yourself?  
Too often, we hear case-after-case of people being abused by their, supposedly, significant other. I know it happens to both men and women, but for this article, we are focusing on the women. In the news, we hear how women have been beaten, shot, stabbed or even killed by their abusive partner; and in some instances, even the kids have been killed. The sad part, in a lot of cases, is they have sought help and filed police reports for the abuse; yet, nothing seems to really protect them. Yes, they get a restraining order, but what does it really protect….. NOTHING, until it's too late. Another point, when their cases make it to court, some male judges are insensitive to women, almost to the point of insinuating they caused the abuse. To make matters worse, the police often treat abuse cases lightly. It's no wonder some women don't have the strength to leave or come forward. They will often ask:
Who will protect them?
Where will they go?
Who can they trust?
When we interviewed Yolanda, she told us of her vicious cycle of abuse and low self-esteem, which stemmed from her childhood experiences. Her downward spiral, while growing through her teenage years and into her college years, led her to a very deep, dark place, where she fought back from to be here today…. wholeheartedly, and in her right mind. Read her interview as she tells you her story of pain, struggle, passion, purpose and redemption. See how she turned her life around. We hope anyone reading this story, and in an abusive relationship, will be inspired and motivated by Yolanda's story to SAVE YOUR LIFE, health, spirit, and sanity. Get out! Of course, there are steps you need to take to protect yourself and kids from the abuser; and for that, first, you need to contact a safe-haven organization for abused women to find out how to get out, alive and permanently. The key is to learn how to recognize a destructive person, in the first place, so you can stay away from them; and if you find yourself in a destructive relationship, you need to rid yourself of it, once and for all. Let Yolanda tell you how.
Meet Yolanda Cumbess… Woman. Fighter. Survivor. Here's her story.
Yolanda was born in Houston, Texas. She earned a BS in Industrial Engineering from Texas Tech and a Juris Doctor from Loyola University New Orleans School of Law. Yolanda is now a licensed attorney, a member of the State Bar of Georgia and the District of Columbia Bar, and works as a primary patent examiner at the United States Patent and Trademark Office in Alexandria, Virginia.
She obtained a ministry license in 2017 through the Higher Ground Always Abounding Assemblies Inc. Serving in various church ministries and community outreach services, she is passionate about motivating others and ministering to the needs of women and children who have been marginalized and abused. In 2015, Yolanda was published as a contributing author of Life Happens But You Can Finish, The Trials, Triumphs, and Truths of 12 Amazing Finishers.
3WV: Who is Yolanda Cumbess?
Yolanda: I am a generous, hard-working, driven and intelligent woman whose had many challenges; yet, I refuse to allow life's circumstances to limit me. Because of God's grace, I have been able to accomplish many things without much support from family or others. For instance, I've overcome poverty, generational cycles of abuse, low self-esteem, alcoholism, and other destructive behaviors that run in my family.
I am the oldest of 3 children. Sadly, I was raised in an unstable environment, constantly moving around with my mother in various inner-city neighborhoods in Houston, and we lived in poverty. With that in mind, both of my parents have been married and divorced multiple times. To make matters worse, I've also witnessed my mother being physically abused, which traumatized me. Not to mention, my parents made poor relationship choices; for instance, they were more focused on their relationships rather than caring for me and my brother. In addition, we did not have much moral support, so we were left fending for ourselves.
Frustrated with my upbringing, I wanted a better life, so as a child, I was driven to succeed academically. Luckily, I was an extremely gifted student, winning many awards, and ultimately earning multiple scholarships to universities. Additionally, I was a equally talented athlete. In high school, I was the star athlete in multiple sports. In fact, I was the district MVP in volleyball and basketball, and the tennis singles champion. I was offered multiple scholarships to play volleyball and accepted a full scholarship to Purdue University. A year later, I transferred to Texas Tech to compete on the women's volleyball team, where I earned my degree in Industrial Engineering. After graduating, I was inspired to go to law school and graduated from Loyola University of New Orleans School of Law.
None of these came without tremendous challenges and struggles. After graduating law school, I became a member of the Georgia Bar, and later the DC Bar. However, I am now employed as a patent examiner for the United States Patent and Trademark Office, where I have been employed for 11 years. Happily, I enjoy what I do. Thankfully, God has really blessed me with a rewarding career.
Although I was successful, academically and athletically, my personal life was in complete disarray. Since I was being neglected by my parents, it caused me to become very depressed, which led me to find love and support from men. With that said, I struggled with sexual promiscuity as a young adult, and I became pregnant at age 18, before finishing high school. Sadly, I terminated the pregnancy, but then got pregnant again after graduating college, and I terminated that one, as well. Thinking about loss, I've also had more failed relationships than I can count, including a very emotionally destructive marriage to a sociopath. In fact, most of my relationships have been destructive, and this has had a very damaging effect on my self-esteem, my health, and my overall state of being.
It is for that reason, I became a licensed minister. It was my intent to use my experiences to encourage others to push past their obstacles in order to become their best selves. I was also motivated to write a book and to start my ministry, which helps others overcome their cycle of destructive relationships. Although, pursuing my purpose has been scary and rewarding at the same time, I'm in the best place I have ever been in my life.
3WV: Why is your story important to tell?
Yolanda: Many people, particularly women, are seriously suffering at the hands of neglect or abuse from their partners. While there is education for people to identify and seek help, the information doesn't really get to the root of the problem, which is our human need for love and validation. When we do not know our identity in Christ, we will allow our circumstances and other people to define us.
Many of us don't know what "healthy love" looks like. For example, if you grew up in a dysfunctional home like mine, where you were not treated as valuable, then abuse does not seem like abuse, it just seems normal. My book not only defines abuse, it also distinguishes what "healthy love" looks like. Since God is love, anything that is truly love possesses godly traits. Never forget, you are his workmanship, and it is not God's desire for you to be used and abused.
With that in mind, my book is a self-guided reflection to outline the steps to overcome various types of abuse, which can be physical, sexual, emotional or psychological. I also discuss the types of abusers, and help others identify traits of psychopaths, sociopaths, narcissistic personality disorders, users, liars, cheaters, and other toxic personality types. Additionally, I talk about why their behavior is not love.
When you have suffered a pattern of destructive relationships, those relationships are a "stronghold." According to 2 Corinthians 10:4, a stronghold is "any imagination or high thing that exalts itself above the knowledge of God." So, in fact, destructive relationships are not just psychological or emotional, they are mostly spiritual. The bible says that the weapons of warfare are not carnal, but mighty through God to the pulling down of strongholds. Without a doubt, it takes Christ to pull down strongholds.
My book also discusses why some of us are more vulnerable to being abused and choose abusive relationships, which are some things that distinguish my book from other books. In addition, it discusses the importance of obedience to God's word, which is designed to protect us, and it talks about strengthening your walk with Christ. It also discusses how to set better boundaries, abstaining from sexual immorality, coping with loneliness, forgiving others, and pursuing your purpose.
I want women to know they are valued by God, and without a relationship with Him, you can never be fulfilled in relationships with men. Also, it's important to note, abuse not only impacts you and your happiness, it negatively impacts your children (if you have any), future generations, and anyone who depends on you. For that reason, I want others to know that no matter who hurts you, whether it is your husband, boyfriend, family, or friends, God wants to use you for His purpose, and He wants to bless you with an amazing life.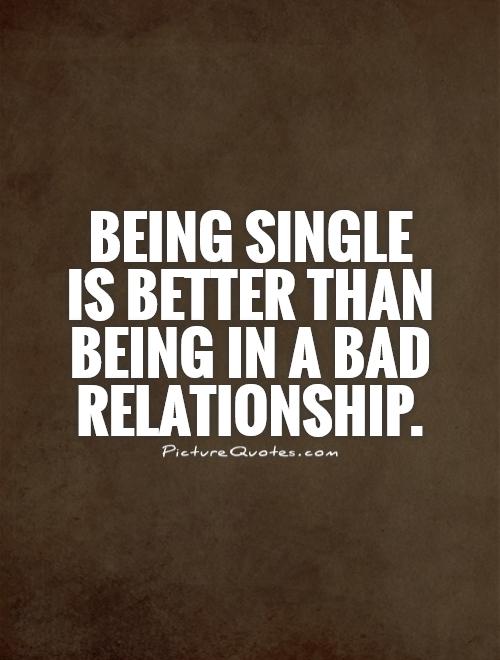 3WV: Describe what your life has been like being a single woman with no children? Do people make you feel uncomfortable?
Yolanda: For a long time, it was a source of pain. I regretted my two abortions, and desperately wanted a child. This is why I wanted to get married. However, I struggled with infertility due to PCOS (Polycystic Ovary Syndrome). By the time I got married, I wanted a child so badly, I took fertility medication. But it didn't work, which caused me to become very depressed. Sadly, my husband abandoned the marriage. Three months later, I finally became pregnant, but by another man who also turned out to be abusive; and unfortunately, I lost the child 5 months into the pregnancy, unexpectedly, and It nearly took my life. To make matters worse, I had to fight for my life after being neglected by the doctors and hospital staff. Even worse, after being hospitalized for several days and then released, I had to leave the hospital in a taxicab because I had no one to pick me up. You can imagine, I was devastated on a level I had never felt before. Not only was I abandoned, but I thought I would never get past losing my baby, the only person I had left, and with whom I was looking forward to loving.
Being childless is difficult because people assume you've never been pregnant or that you don't want children, but they never consider that maybe you lost children or you may struggle with infertility. I want you to understand, not everyone can easily have a baby, and that people shouldn't be so callous.
I'm sort of an anomaly wherever I go, being 40 years old and black with no children. What I noticed is people act like "we" (childless women) don't exist; and further, church groups and other organizations seem to only have compassion for mothers, which is unfair.
3WV: What problems have you had to deal with growing up that disrupted the way you felt about relationships? About life?
Yolanda: My first stepfather was extremely violent. I witnessed my mother being beaten on multiple occasions, and each time I had to called 911. My siblings and I were afraid for our lives. My brother was severely abused more than me, and he eventually went to live with our father. The bad part is that no one stepped in on our behalf.
Like I mentioned before, my mother's relationships were more important to her, than caring for us, and my father was very similar. I was traumatized and devastated by the havoc I saw my parents experience in their various relationships and marriages. Seeing so much pain, I didn't believe in love, and didn't want to be married for a long time. In fact, I didn't know how to set boundaries because I was never shown what they were. When I finally wanted to marry, after experiencing constant disappointment, I settled for someone that wasn't good enough for me; and I ended up having to deal with the aftermath. In my life, I've had very few examples of marriages lasting, with most people in my family, having been married multiple times.
3WV: How did you get the confidence to fight through your struggles?
Yolanda: I've been a fighter all of my life, since the very day I was born premature. As a matter of fact, God has had his hand over me all of my life. It was Him who gave me the courage to move beyond my circumstances, neglect, and poverty to achieve the things I set out to do. What I didn't have in the natural, He more than made up for me with my talent, wisdom, gifts, work ethic, and drive. Not to mention, He also gave me the insight to seek out opportunities, even as a child, and to never give up despite how I felt. Being a successful person who has had to fight, I realized I was gifted and I had many experiences to draw from. Every time I succeeded despite the odds, I gained more faith to conquer the next challenge.
As a college athlete, I struggled with balancing sports and my engineering coursework, but I pushed through it. Although, things weren't ideal for me, it was important for me to finish, no matter what. So, I worked hard, never gave up, and I finished. After I earned my engineering degree, I was later diagnosed with ADHD (Attention Deficit Hyperactivity Disorder), which not only affected me as an undergraduate; but unbeknownst to me, it also affected my law school performance. After my first year, I was excluded due to a low GPA and had to reapply. However, God was on my side, and I was readmitted; after which, I received all A's and B's. To keep myself afloat, I worked while attending law school, but sadly, I was displaced by Hurricane Katrina. Again, I had little support, and this was probably the toughest part of my life. However, I finished law school and it made me feel like I could do anything. Feeling empowered, I stepped out on faith and passed the bar exam. Today, in my career at the patent office, I have been promoted multiple times.
In each of my trials, God has miraculously provided for me. It is only by His grace that I am successful. This is why I am passionate about God, because He has been faithful to me. Pushing myself is not easy, it's scary; but in the end, I know that I will win.
3WV: Give some examples of times when you wanted to quit, and what stopped you from quitting?
Yolanda: I don't really remember wanting to quit much, but I have felt very discouraged at times. As a freshman, my high school volleyball coach told me practicing with other players was a waste of their time. I was extremely hurt by those remarks. However, I knew I was a more talented player than he thought. After transferring schools, I sought to play junior volleyball with an Olympic club. I ended up playing for that prestigious program for free because of my sheer athletic ability. The following year, I transferred back to my old school and was the star player and MVP of the entire district. Even though I came from a small, unknown, inner-city school, I was recruited all over the country. At Texas Tech, I became a record-setting, star player. Had I listened to my high school coach, I would have never pursued my athletic career as a volleyball player at a major NCAA 1 University, like Texas Tech.
After graduating law school, I talked to my cousin, who was a patent attorney. I told her I wanted to take the patent bar, and she told me I didn't have the right background to be a patent attorney. She continued, "Being a patent attorney is exclusive and elite, most attorneys do not have the background to be eligible to practice patent law." Good thing I did not listen to my cousin. A few months later, I took and passed the state bar, earning my license to practice law. Then, I landed a job at the patent office. While at the patent office, I studied for the patent bar, and passed it with flying colors. Thus far, it has been the best job I have ever had.
I refused to accept I am not good enough. In fact, I know I am not perfect, and I never saw anything wrong with trying. In my life, I have had many experiences where I have been discouraged by others, but I have learned to disregard their opinions. Nonetheless, it still hurts. I realize God is still working on my confidence issues, and that keeps me holding on, believing, and winning.
3WV: How did turning to alcohol and sexual promiscuity impact your life?
Yolanda: Alcohol and promiscuity severely impacted me, emotionally and physically. I started drinking alcohol at 18 years old with my peers in the neighborhood. In fact, In my inner-city neighborhood, a lot of negative things went on. For instance, I was exposed to drug dealers, the party-lifestyle, womanizers, and other negative things.
I would also go to house parties, where I would drink and have sex. When I got pregnant at age18, I was at one of those illicit parties. Incredibly, I didn't know I was pregnant until I had my abortion. Sadly, drinking and partying was normal in my high school and in my environment. Unfortunately, several of us were pregnant in my high school class. My drinking continued in college, where I drank and partied on the weekends. Typically, I drank to get drunk. Oftentimes, my drinking led to sex. Most of the men I had dated, I ended up meeting them while drinking, typically at a bar. Sorrowfully, this was my norm.
My drinking continued after college and throughout law school. Not thinking, I went to law school in New Orleans, where drinking and being intoxicated is socially acceptable. During my last semester of law school, I became a bartender to support myself, and my drinking increased, which happens with so many bartenders.
After law school, I regularly attended happy hours and continued to drink. Just to let you know, lawyers have a very high rate of alcoholism. Horribly, after law school, I met the Assistant DA who raped me; and just so you know, I was intoxicated when he assaulted me. Thinking back, I believe I drank to cope with my depression due to being rejected and abused.
Thinking back, I had done some erratic things, while intoxicated, that could have gotten me arrested or otherwise harmed. It is only by the grace of God I have not been locked up, abducted, or arrested for a DUI (driving under the influence).
Can you believe, I was not aware I had a problem until I was 31 years old? Eventually, my psychiatrist referred me to a chemical dependency specialist, where I was diagnosed as an alcoholic. As you can imagine, I was shocked. I was also told I would not be able to quit without rehabilitation. Learning that diagnosis caused me to become depressed, and can you believe I went to happy hour?
Later, my psychiatrist referred me to a specialist, where I was diagnosed with Bipolar disorder. I further learned, my alcohol use triggered episodes, which caused me to behave erratically and impulsively, including sexually. Days after having a drink experience, I would have major mood swings. Not realizing the problem, I would have more alcohol to feel better. This became a very destructive cycle for me.
Thank God, I no longer drink. Happily, I have not had a drink in years. Also, in my drive to live a pure lifestyle, I have been celibate for years and God has completely changed me. In fact, I'm no longer that person seeking affection, so predators are not interested in me. Since I have changed my focus, I now spend a lot of time alone with God, and that's works for me. As a spirit-filled believer, God has empowered me to not live by my flesh. For that reason, I could not imagine giving myself to anyone but my husband.
3WV: What did you learn about your decision-making as it relates to connecting with men?
Yolanda: I learned that I struggle with codependency and poor boundaries. Codependency is an unhealthy behavior pattern where you are so driven by relationships with others that you tolerate mistreatment to maintain the relationship. Since I was not properly nurtured by my parents and others, I became overly dependent on love and acceptance from others, including men. I was never taught to have boundaries or to protect myself.  My mother had extremely poor boundaries, so she could not teach me.
People who are codependent or who have poor boundaries, tend to be "people-pleasers." We are empaths. In addition, we attract selfishly abusive people who know we will cater to their egos. My relationships were so    lopsided, they took over my life completely, for years. I had no identity outside of my relationships and I was always in one.
3WV: Name some signs women should watch out for to spot manipulative men.
Yolanda: The common trait in abusers is self-centeredness. Don't assume someone has good character because they are nice to you. The bible tells us to beware of false prophets, who come to you in sheep's clothing, but are inwardly ravenous wolves. Matthew 7:15. The wolf looks like a sheep, but something is not quite right.
Time is the true test of character. It is easy for someone to do nice things, however, they may have bad intentions. Here are some red flags NNEDV.org suggest when dealing with physical, emotional, or other types of destructive relationships. Also, it's important to note, women can be abusers, not just men.
He/she has mistreated other people.
He/she wants to rush into a relationship.
He/she excessively showers you with attention and flattery early in the relationship. For example, they say… I love you, and its only been a few days or weeks.
He/she is controlling or possessive. They want you to stop all activities and cater to them.
He/she is jealous, and constantly accuse you of cheating.
He/she does not respect your boundaries.
He/she calls you names or puts you down.
He/she purposely ignores you when they can't get what they want.
He/she has an uncontrollable temper.
He/she is violent and/or has threatened violence.
You feel afraid or intimidated around this person, and you walk on eggshells not to offend them.
He/she acts aggressive with you privately, but in public they are a different person.
He/she takes your money.
He/she blames all their problems on others, and they take no responsibility for their life choices. For instance, all of their ex-partners are crazy and they blame their ex's for whatever.
He/she Is irresponsible; like they don't pay their child support, and don't have a job or a place to live.
Some types of abusers are:
Sociopaths: have a weak conscience, their aim is to get what they want regardless of your expense. They show little to no remorse.
Psychopath: has no conscience at all, this person can kill you without remorse. They are incapable of feeling things like guilt. This makes them extremely dangerous.
Narcissistic Personality Disorder: someone with an inflated sense of their own self-worth. They simply think they are more valuable, important, and intelligent than you and others. This person has an issue with pride and they feel very entitled. Your needs don't matter to them. I was married to one, and it nearly destroyed me.
Other people to watch out for are: people with a "victim" mentality, users, highly successful people who are looking for an arm-piece, inconsistent people, liars, cheaters, philanderers, drug-addicts, and criminals. They all are destructive, and can ruin your life.
3WV: Have you ever been sexually harassed?
Yolanda: Yes, I have been sexually harassed in many instances, more times than I can remember. I have also been fondled, bitten, and grabbed against my will, and raped. Since I was 17 years of age, sadly, I had received sexual advances by much older men.
However, since God transformed me, I do not get nearly as much attention in that way. Living for God has completely changed how I act and feel about myself. What I know for sure is that God's grace is shielding me from abusers. Unfortunately, I still get objectified at times, but not like before because I can see foolishness coming a mile away. I'm so thankful the Holy Spirit gives me wisdom and discernment. For that reason, my lifestyle and environment are different, and my interactions with others are different, as well.  With that said, I am much more guarded, and I am focused on achieving my divine purpose.
3WV: How did you keep your drive to finish law school through all your heartache and pain?
Yolanda: Struggle and pain are familiar to me, and fighting through discouragement and circumstances are normal for me. Now, I think I'm wired to push through discouragement. In fact, I wouldn't appreciate my accomplishments if I didn't have to fight for them; although, I didn't know what the exact outcome would be, I just simply chose not to give up. I think part of my drive was that no one in my family expected me to go to law school, so I did, and not only did I go, I finished. Through it all, God has been faithful to me. He has given me favor to be successful despite my challenges and perceived inadequacies. Even though I was not walking as close to God then, I simply prayed, and He delivered on my prayers.
God has never, ever failed me. This is where my drive comes from. It comes from Christ and an inner knowing that God is faithful. I know that all I have to do is work hard and pray, and God will do the rest. Therefore, it is difficult to stop me from trying. I am relentless.
3WV: What was the turning point in your life that led you to God? How has your life been changed?
Yolanda: After the traumatic events in my life a few years ago, I knew that if my life did not change, I would die. In 9 months, my emotionally destructive marriage came to an abrupt halt, I was abandoned, got pregnant by another abuser, lost my child at 5 months, and nearly lost my life due to the miscarriage. I was devastated beyond comprehension. I felt isolated. The grief after losing my child and suffering neglect from doctors was too much. I didn't think I could make it one more second. I had hit rock bottom. The culmination of neglect from my family, partners, husband, the doctors, church members, had me at the tipping point. I simply couldn't take it anymore. So, I had no other option but to go to God or I was going to lose my mind.
3WV: Tell us about the organizations you started.
Yolanda: I have founded two organizations. The first one, Break Free Ministries is a non-profit organization established to help others overcome the cycle of destructive relationships to live more peaceful, productive, and purposeful lives through the knowledge of their identity in Christ. It is based on the principles of my book.
The other organization, YRC Aspire Enterprises, is to inspire others to escape societal norms and various challenges to become the best versions of themselves through the knowledge of their identity in Christ. This organization encourages others to recognize and maximize their unique gifts; thereby, making a positive impact on society and the kingdom of God.
3WV: How did you find the courage to write your book?
Yolanda: God inspired me to write my book in 2014, after surviving a miscarriage and other traumatic events. At the time, I thought the idea of writing a book was beyond reach. I did not want the attention associated with writing about my life and I did not feel like I deserved to move to the next dimension, and become an author. I felt inadequate with little to no guidance. I procrastinated for 5 years; but with each day, the conviction got stronger and stronger. When I turned 39, I told myself, I wanted the write the book by my 40th birthday. As I felt more compelled to write, I found the courage to approach another woman of God who was an author, and she encouraged me simply start writing. Her words were what I need. The very same day, I went to a coffee shop and wrote for hours. I was completely driven. The time flew by as the words poured out. I found, I enjoyed writing and I looked forward to it. As I wrote the book, God completely isolated me, and I had very little social interaction. My goal was to write a chapter each week, and I wrote the book in a matter of months. After I wrote it, God introduced me to someone who gave me the name of a publishing company, who edited and helped me publish my book. The rest is history.
3WV: Would you like to share information for people to reach you or to get your book?
Yolanda: You can get more information at www.breakfree-cycle.com, or my website at www.yrcaspire.com.  My email address is yolanda@yrcaspire.com, and my number is 608-352-8144. I look forward to connecting with you.
To purchase the book, click the link: https://www.amazon.com/gp/product/B07QC96YFG/ref=dbs_a_def_rwt_hsch_vapi_taft_p1_i0
---
Please

LIKE,

COMMENT,

SHARE

and

JOIN

our BLOG.
---
Reference: